Electric scooter, as of today's most fashionable travel tool, its popularity is unable to imagine. You open the YouTube search electric scooter after finding that tens of thousands of videos to introduce it.

When your daily commute involves walking, bicycles, and buses, buying an electric scooter must be your best choice.

These incredible machines cut down on travel times and make the commute to work, school, or shopping around the town more accessible and cheaper.
But are electric scooters convenient and easy to use?
This is very inconvenient when you use an electric scooter that cannot be folded. In many cases, such as when you want to go upstairs or take a train, this isn't easy.
That's why you need a foldable electric scooter. I'll share with you the best Folding Electric
Convenient and Fast
Folding electric scooter is the best tool to solve short distance walking.
When you want to travel, you can fold the e-scooter to put it in the trunk of the car, or you can ride it to the bus station, train station, take a tram, and you can still ride it to your destination after getting off the car. 
Save a lot of time
On congested roads, parking lots will always make people waste a lot of time and get upset. Unfortunately, this is very common in big cities.
However, when you choose to use a folding scooter, you can save a lot of time every day and keep yourself in a good mood.
Environmentally friendly
Compared with cars that need to burn diesel to emit a lot of exhaust gas, electric scooters are driven by electric motors, and there are no unpleasant noises and unbearable exhaust gas.
It is no exaggeration to say that using electric scooters is very environmentally friendly.
Now, let's check out the best folding electric scooters in 2021
1.Hiboy S2 Pro Electric Scooter
Hiboy s2 Pro folding electric scooter This sleek, sophisticated model features a lightweight design and a one-step folding system, meaning you can keep this folding electric scooter close wherever your commute may take you.
Hiboy s2 Pro electric scooter made a revolutionary upgrade of electric scooters to combine this beautiful foldable design with a powerful 350W motor. With it, you can reach 19 mph, travel up to 25-30 miles, and the max load of this S2 Pro is 260 lbs.
2、Hiboy S2 Lite Electric Scooter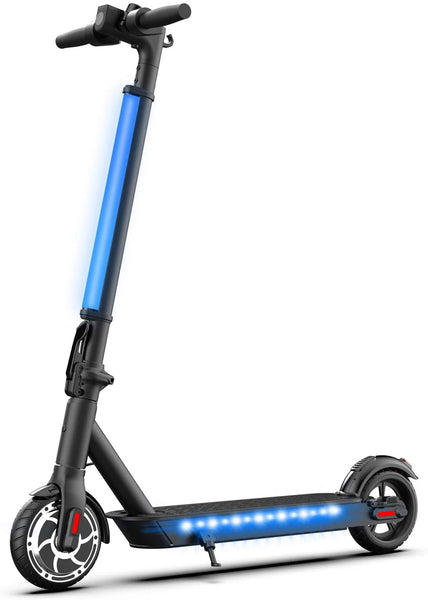 Best folding electric scooter for teens, Hiboy S2 lite electric scooter is designed for parents who are looking for the best folding electric scooter for children.
Hiboy S2 lite weighs 21 pounds, foldable size is 43.3 * 17.7 * 11 inches and has a 4-light system. It can illuminate the surrounding environment more clearly at night. This is the most suitable design for children and teenagers—a good folding electric scooter.
At last
The folding electric scooter makes a great alternative for commuting short distances.
It's a green and convenient travel option, especially if you live in a city that is cursed with traffic and few parking spaces.
As we've just seen in these folding electric scooter reviews, scooters are not only great for mobility, they are also perfect fun tools and can offer enough thrill for the entire family.