Hiboy Referral Program
Give $50, Get $50

Under hiboy referral program, when your friend buys a scooter over $100usd, they'll get $50usd off their purchase, and you'll get a $50 off Hiboy Gift Card that you can use toward any purchase on hiboy.com.
Simple 3 Steps to Get $50 off!
1. Create a hiboy customer account so you can access your referral dashboard.
2. Share your unique referral link to your friend via email, social media, or text message.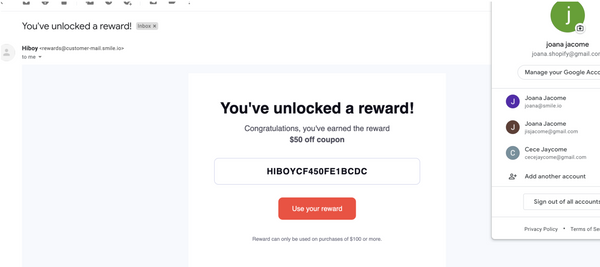 3. When your friend made a purchase using your referral link, you get a $50 Hiboy Reward!